If your organisation requires personnel to undertake Verisafe VOC assessments, your personnel will need to have a digital skills passport created for the Verisafe VOC assessment to be uploaded.
The Invitation process for an administrator is two steps: Upload and Invite.
Before inviting personnel you will need the following information from your workers:
Email Address
Date of Birth
First Name
Middle Name (not mandatory)
Last Name
Preferred Name (not mandatory)

Invite Personnel: Upload
Navigate to Invite Personnel on the left side panel
Click on the Invitation batch for Verisafe VOC'S

2. To upload a single person: Click Add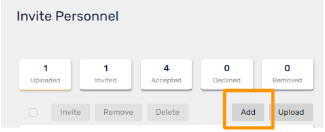 Enter the Email, Date of Birth of the worker. Click Next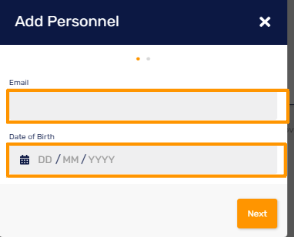 Enter First Name (must be legal name), Middle Name (if applicable), Last Name (must be legal name) and Preferred Name (if applicable). Click Next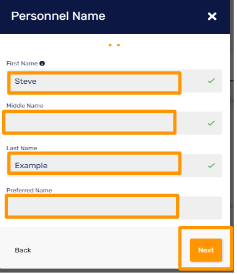 3. To add multiple personnel, select the upload button and download the bulk invitation template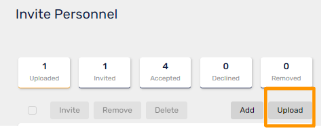 4. Once a person has been added, they will appear in the Uploaded tab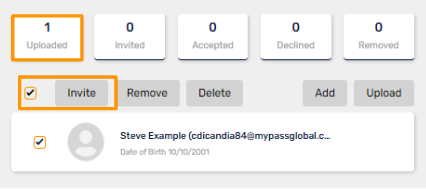 The worker will receive an email notification that your company is creating a MyPass digital profile for them. The next step must be completed for the worker to receive a link to create their digital skills passport.

Invite Personnel: Invite
Tick the checkbox next to the persons name (or select the bulk invite checkbox) and select the Invite button.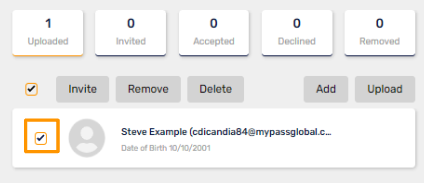 2. You are prompted to enter an additional message for the personnel, this is optional. Click Invite.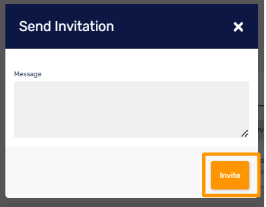 3. The number of personnel to whom invitations are sent is shown in the Invited tab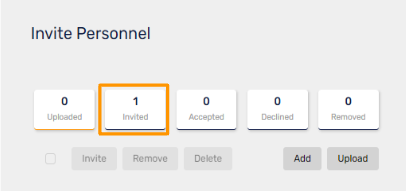 4. Once invited, the worker will receive and email to accept the invitation and a link to create their digital skills passport
5. Once the worker has accepted the invitation they will move to the Accepted tab.
Note: If invitations are not sent, workers will remain in the uploaded tab and will not be able to create a digital skills passport.

Updating Digital Profiles
As an Administrator you have the ability to add information onto a workers digital profile. This is not a mandatory process
Profile Photo: Click on head icon to add a profile photo
Classification: Add a trade or professional classification e.g driver, scaffolder, etc.
Phone: Add mobile phone number (this enables you to be able to send text messages)
Address: Add Address or Location
Gender: Add Gender
Certificates: This is for the Verisafe VOC records. These can only be uploaded by an Assessor or and Administrator from the Assessor's company.