As a Service Provider, you are likely to have a list of personnel that you'd like to include in your Resource Pool Worker. MyPass Invitations help you send bulk invites to personnel and lets you track the status of those invitations.
Go to Invite Personnel on the sidebar.
Input the Name of the personnel invitation.
Click on the Resource Pool Worker selection bar to add the pool where you would like the personnel to be added. If a specific pool that you want to use is not added yet, you may easily add a new Resource Pool Worker.
Then, click Save.


If you want to add a new invitation batch, just click on the Click here to create a new batch box. Then, follow steps 2-4 above.

Once saved, click on the Invitation you created to start inviting.

Add or upload personnel to the invitation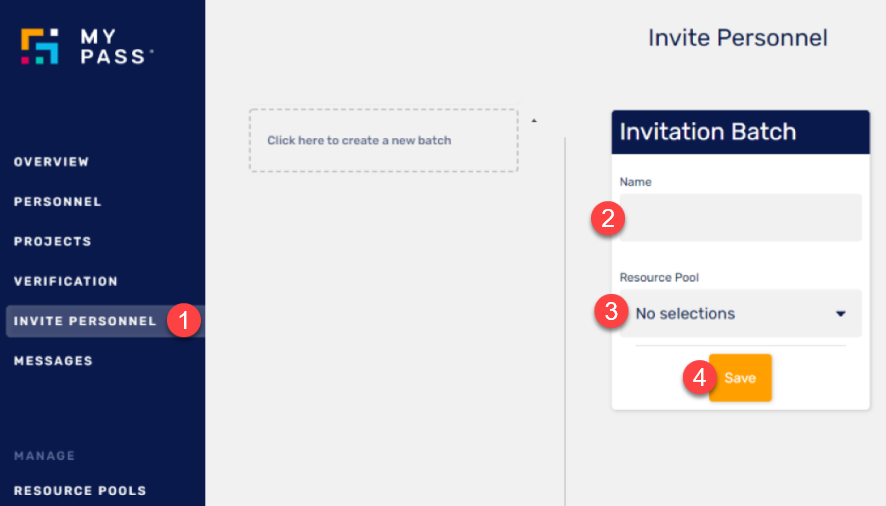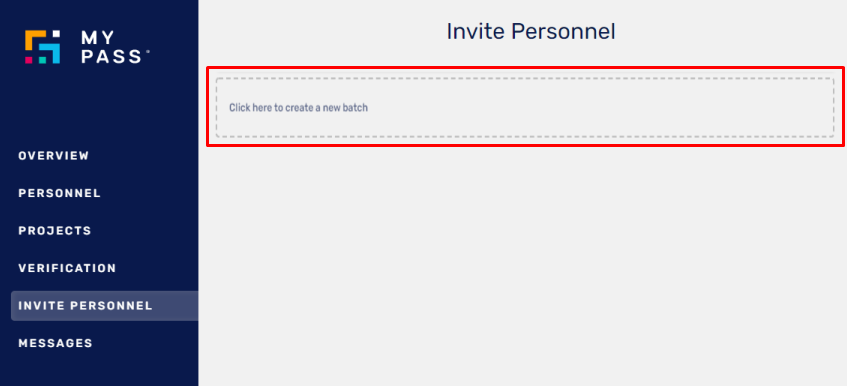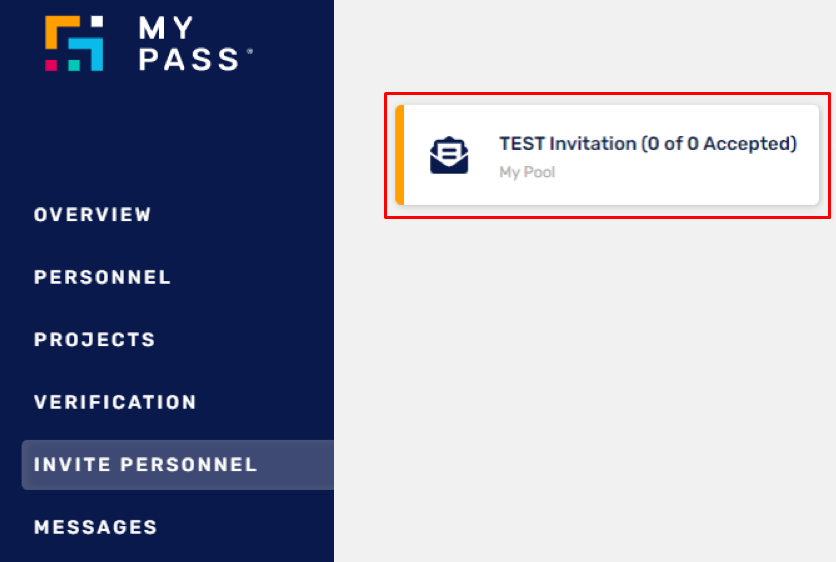 A. To add single personnel:
a1. Click Add
You can also click on the more options icon next to the invitation name and select Add Personnel to add.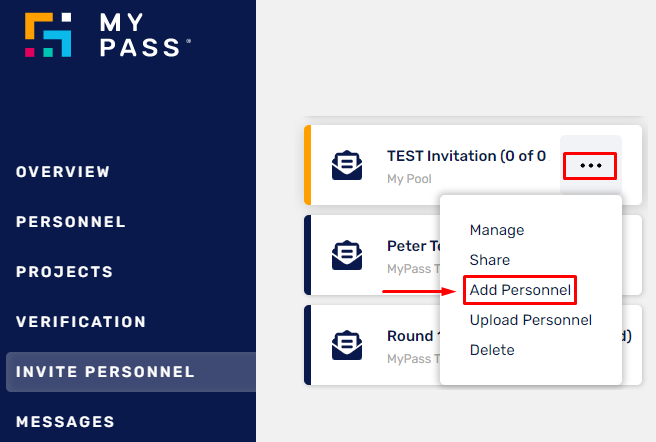 a2. Enter the Email, Date of Birth, and First and Last Name of the worker. Click Next.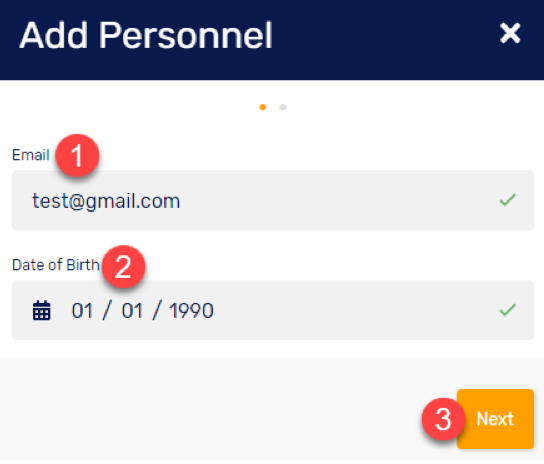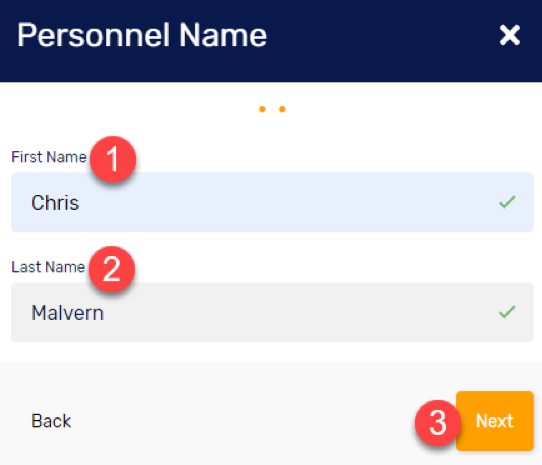 B. To upload multiple personnel:
b1. Click Upload.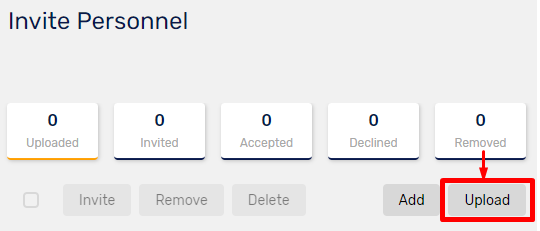 You can also click on the more options icon next to the invitation name and select Upload Personnel to upload.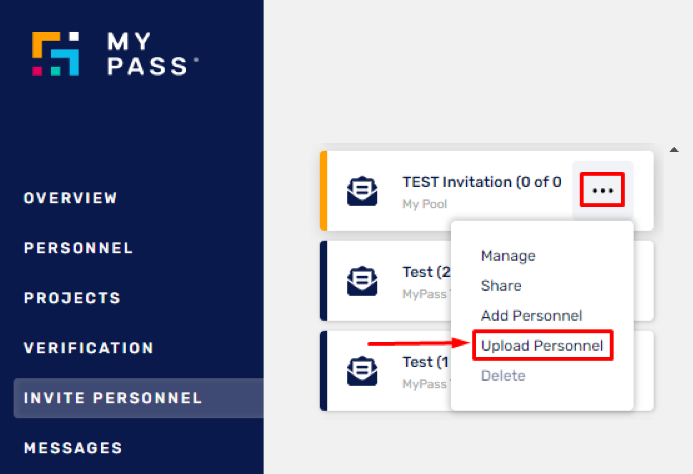 b2. Download Template of the invitation and enter personnel details.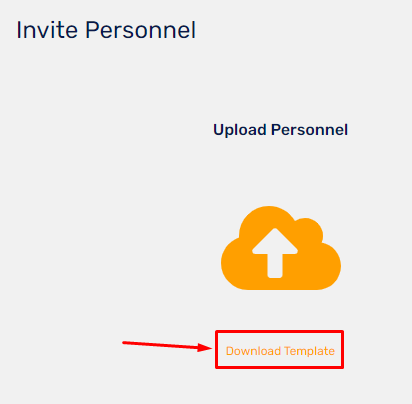 To enter personnel' details in the downloaded invitation template:
1. Open the invitation template that you have downloaded.
2. Enter the details in the following columns:
First Name
Last Name
Email
Date of birth (in YYYY-MM-DD format)
b3. Upload the spreadsheet to the invitation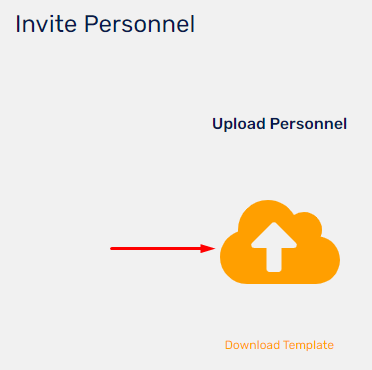 Note: The MyPass system checks email addresses to see if personnel already have a MyPass Digital Passport. If they do, the personnel is invited to join your MyPool using the existing MyPass profile. If the email address matches the one that's existing in the system but there are discrepancies to the first names or last names, you will then get a warning

icon although it will automatically correct the details. However, if you get the

icon that means DOB doesn't match you will then need to correct it as you won't be able to add it successfully unless corrected.
Upload Status defined:

- the personnel is new to MyPass

- personnel already exists, note that discrepancy in the Mobile # will override the one in the existing profile

- personnel exists but the Date of birth does not match

- personnel exists but the name did not match exactly
Click anywhere of the personnel details that have been uploaded that have errors to correct the information. Once corrected, click Save.
8. Send personnel invitation emails - tick the checkbox and click Invite.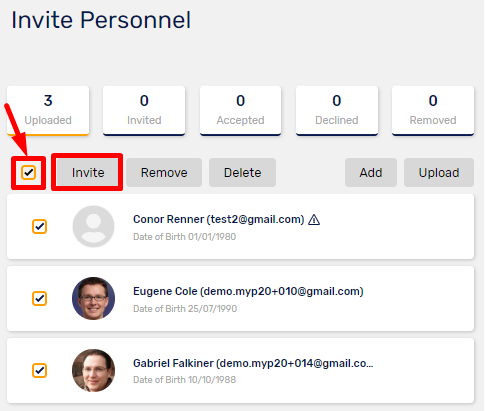 You would be prompted to enter additional Message for the personnel, this is optional though.
The number of personnel to whom invitations are sent is shown in the Invited tab and in the Accepted those that have accepted the invitation.