MyPass Web App - Android Devices
Until MyPass is available in the Play Store (coming soon!), you can download the web application on your mobile phone.
Web apps can be downloaded through a browser such as Google Chrome, Mozilla Firefox, or Safari. Here are the steps on how you can download the MyPass web app on your mobile.
1. Open your Google Chrome or Mozilla Firefox browser.
2. Go to passport.mypassglobal.com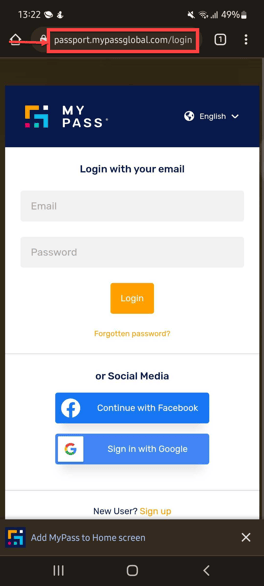 3. Click the "Add MyPass to home screen" pop-up.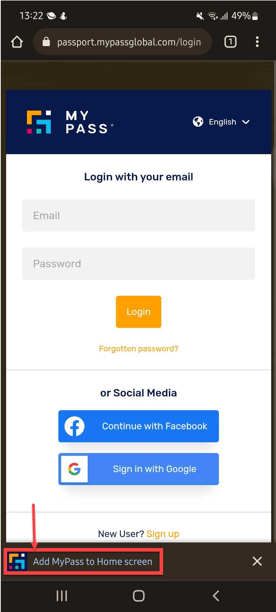 4. Click "Install"
You now have the MyPass web app on your Android device.