Getting your profile validated will earn you a green tick. This adds credibility to your profile and increases your chances of being matched for a role.
To request for your profile to be validated
From the Manage Profile page, click the Profile icon at the top right corner and choose Personal Details.

Click Request Validation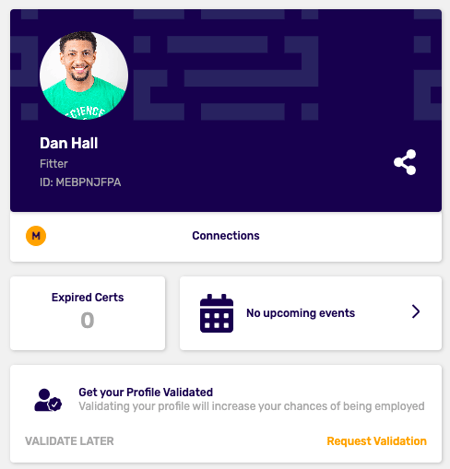 Add your First Name, Last Name, Date of Birth, Document Type and Document Number.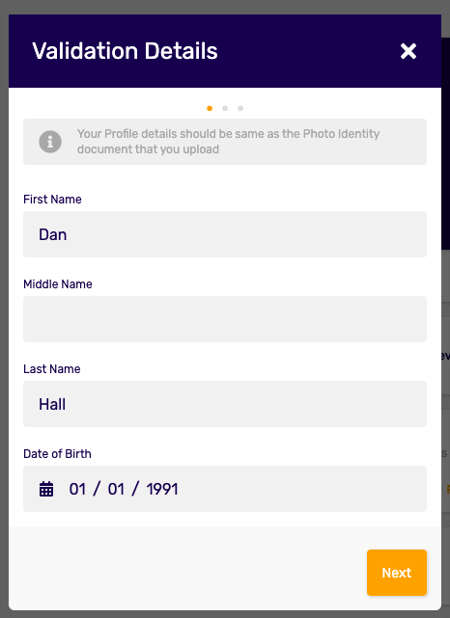 Under Choose Document on the left hand bar, select the ID document you wish to upload from the dropdown menu. The following identity documents can be uploaded to validate your profile.
Australian passport

Overseas passport

Australian drivers' licence

Overseas drivers' licence

Australian State document of identity

Evidence of Age Card
RUN/RUT Card
Upload the ID document from your mobile or computer by selecting Upload / Scan.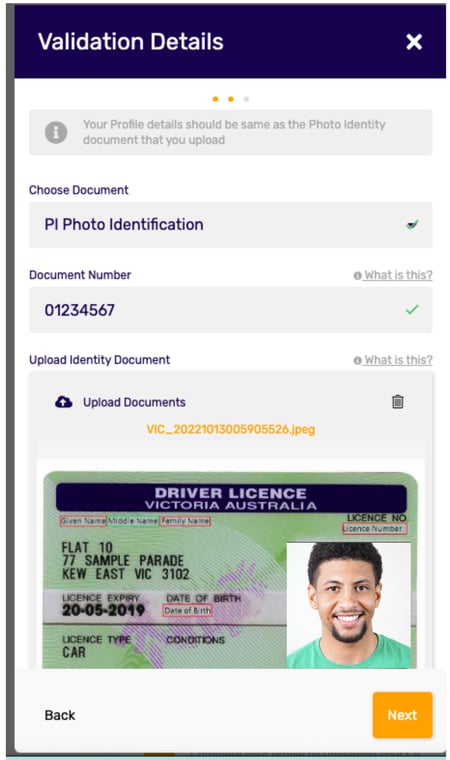 Ensure that you have included the Document Number before selecting Request Validation as this identifying information is critical.

Click Request Validation.

If you wish to update the document that is pending validation, select View Validation, make the required changes and select Update.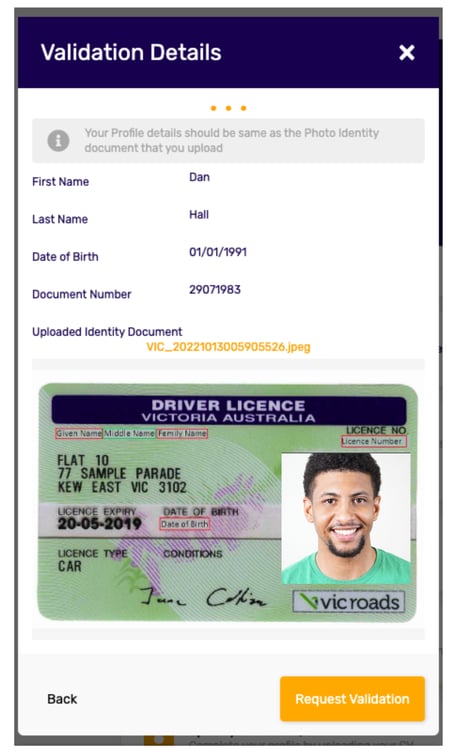 What's next?

MyPass will confirm that it matches the name, date of birth and the document ID number on your Skills Passport profile.
Our team will also be looking for duplicate profiles, and you will be prompted to merge your duplicate Skills Passports to be eligible for a validated profile.
Once approved, a green tick will appear next to your profile photo.